Last chance to join our 2021 Jewish Context and Culture Online program.
Last chance to join our 2021 Jewish Context and Culture Online program.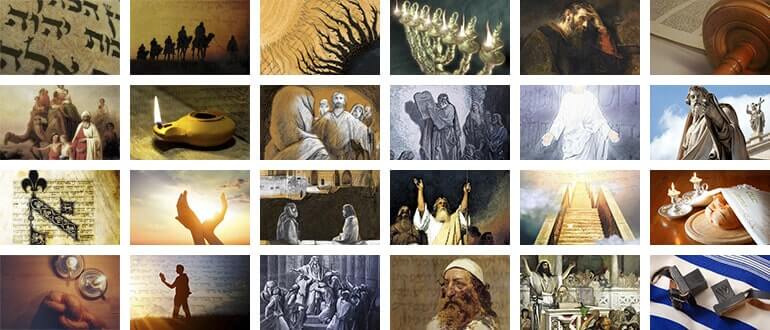 Your biblical journey starts here
Choose whichever plan best suits you and start your free trial now for full access to all courses
FREE 7 DAY TRIAL
$299 a year billed annually
Save considerably with this annual plan and get unlimited access to all our courses and materials.
Learn more about the free trial
Get unlimited access to all our courses and materials with this monthly plan
Learn more about the free trial
Your free trial will start after you complete your registration. Once registered you will have UNLIMITED access to all membership benefits.
No charges will be made to your account during the trial period.  At the end of the trial period, your preferred method of payment will be used to activate your membership plan.  You may cancel at any time during the trial period to avoid any charges.
The Bible doesn't need to be rewritten, but it needs to be reread.
30+ RECENT STUDENT OPINIONS
Join them on their journey of discovery now
Lida
I am a student of IBC for almost a year now. I truly enjoy all the lessons especially the ones you are teaching Prof. Shir. Todah Rabbah! 
Karen Fox
"I am so pleased to have access to this wonderful resource! The wealth of knowledge has inspired thoughtfulness and insight, and reignited my passion for study of scripture."
Teri
Just wanted to express my gratitude for this course. I have enjoyed and been challenged by the several courses I have already taken but John's Gospel is one of my favorites. I so appreciated the fresh eyes this class has given me. God's word and work is so amazing. Thank you!
Jewell
Understanding is really being brought to light through your teachings. This is my first course and I'm elated at the growth I know will take place from understanding the culture and meaning of the original text.
Joe Dorsey
"Thank you this was so enlightening! The instructor was great. I am so blessed by this. Thank you and may God continue in this work of yours and in my heart as I receive each lesson."
Darlene Sealy
Great teaching! This has probably been my favorite yet. I wear a talit for Shabbat each week. We honor all of GODs WORD! I so love the excitement in you!
Michael
I thank God for your anointing to teach as you do and has been a great service to understand our roots in the Tribe of Judah!
Paul
Am enjoying these books very much sir. I am beginning to  understand things that were unfamiliar to me when I read the scriptures. How I wish to enroll for Hebrew Bible course that I learn even the more.
Pamela Stuemke
Thank you for providing such a fresh and thought provoking lesson on the Gospel of John! I have always said that it would be awesome to find a teacher who is able to provide this information in clear, simple to understand ways.
Mark & Ann Hume
"Thank you for the awesome lessons! Thank you for the powerful teaching that gives us tools to grow!"
Shadreck
I am so glad I am with Israel Bible Center, the substance, the profundity… now it adds up. 
Dagmara
This was a brilliant course. I enjoyed every lesson. Thank you! 
In collaboration with scholars from: