Last chance to join our 2021 Jewish Context and Culture Online program.
Last chance to join our 2021 Jewish Context and Culture Online program.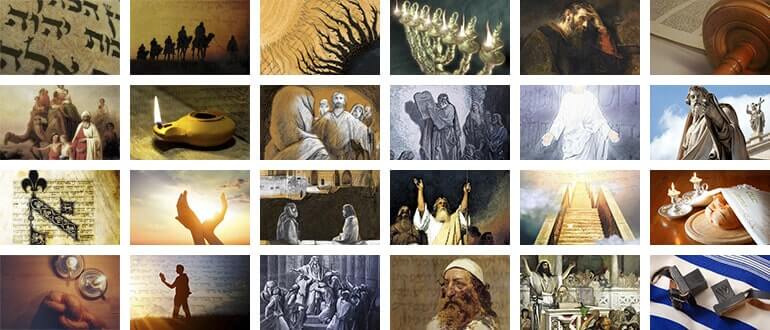 Your biblical journey starts here
Choose whichever plan best suits you and start your free trial now for full access to all courses
FREE 7 DAY TRIAL
$299 a year billed annually
Save considerably with this annual plan and get unlimited access to all our courses and materials.
Learn more about the free trial
Get unlimited access to all our courses and materials with this monthly plan
Learn more about the free trial
Your free trial will start after you complete your registration. Once registered you will have UNLIMITED access to all membership benefits.
No charges will be made to your account during the trial period.  At the end of the trial period, your preferred method of payment will be used to activate your membership plan.  You may cancel at any time during the trial period to avoid any charges.
The Bible doesn't need to be rewritten, but it needs to be reread.
30+ RECENT STUDENT OPINIONS
Join them on their journey of discovery now
Jane
INCREDIBLE Study! Thank you again! Blessings to Dr. Korner for his sharing this profound work with us and to everyone at Israel Bible Center for inviting him.
Pamela Stuemke
Thank you for providing such a fresh and thought provoking lesson on the Gospel of John! I have always said that it would be awesome to find a teacher who is able to provide this information in clear, simple to understand ways.
Dr. Maureen Sanger
"Please know that these classes are not only inspiring for me but each one has opened revelations and clarifications that have deepened my walk and understanding of Scripture as well as the Jewish faith and the Israeli people."
Leah & Jasper Hess-Angle
This is our first lesson and we are blessed to be part of this course! Thank you!
Wendy Broyles
"Your passion for the word of God is not only engaging but also contagious! I am grateful for this opportunity to study along with you and the other students and professors and I share what I am learning at every opportunity. The Bible is richer than I ever thought possible and I thought I loved it before!"
Elena
I feel like I've been born again. Receiving new insights... It is clearly history repeating itself! Thank you for giving me this opportunity to study again!
Paul
Am enjoying these books very much sir. I am beginning to  understand things that were unfamiliar to me when I read the scriptures. How I wish to enroll for Hebrew Bible course that I learn even the more.
Dagmara
This was a brilliant course. I enjoyed every lesson. Thank you! 
John
Following your teachings in this course makes me realize how blind I seem to have been in the interpretation of the Scriptures. Thank you deeply from my heart!
Linda
I have a new love for the Psalms. I am preaching more from the Psalms. I am loving this study!
Jewell
Understanding is really being brought to light through your teachings. This is my first course and I'm elated at the growth I know will take place from understanding the culture and meaning of the original text.
Joe Dorsey
"Thank you this was so enlightening! The instructor was great. I am so blessed by this. Thank you and may God continue in this work of yours and in my heart as I receive each lesson."
In collaboration with scholars from: